I stated this convo in another place i no longer feel it's the place for since it'a new theory.
Tub comparisons between Grace and Chanel in ep 2 and Sam.  
It looks functional now.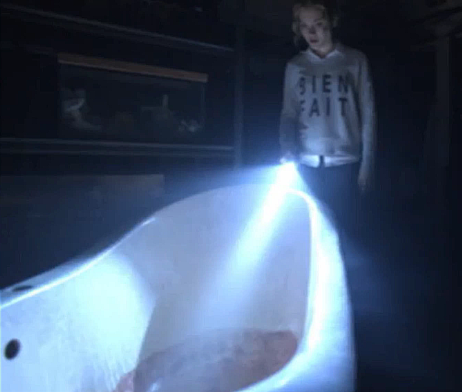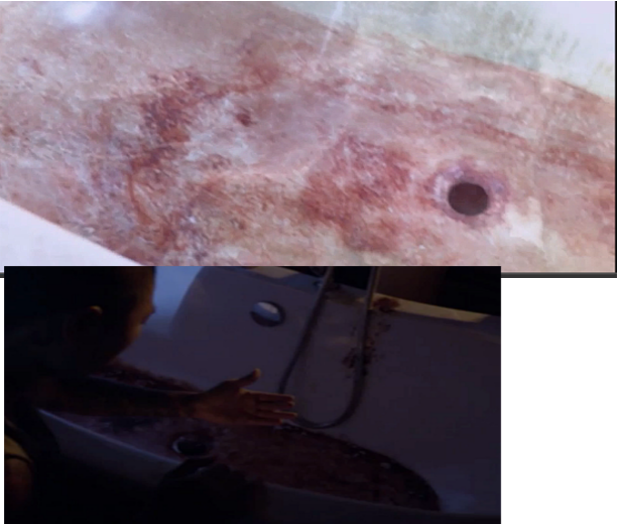 Sam wonders if it's blood. 
I was wondering if the red devil was doing costume related things in a new workshop seeing as i noticed it after the lair was discovered and that lair contained masks in various stages of construction.   
Is it red clay from shoes?