Niecy Nash

Nash at the 2016 Premiere of 'Greenleaf'
Biographical Information
Date of Birth:
February 23, 1970 (age 47)
Origin:
Palmdale, California, U.S.
Years active:
1995-present
Show Information
Character(s):
Denise Hemphill
Season(s):
Season One • Two
Show Status:
Special Guest Starring
"

I am saying everything that every girl who has ever yelled at the movie screen says: 'Get out of the house!', 'Don't go in there!', I say what you're saying at home.

"

—Niecy Nash about Denise Hemphill's lines[src]
Carol Denise "Niecy" Nash is an American comedian, model, actress, and producer.
Nash hosted the show Clean House from 2003 to 2010, for which she won an Emmy Award in 2010. As actress, she is best known for her role as Deputy Raineesha Williams in the comedy series, Reno 911!. Nash has also received critical acclaim and a Primetime Emmy Award nomination for her performance as Denise "DiDi" Ortley in the HBO comedy Getting On. In 2014, Nash played the role of Richie Jean Jackson in the historical drama film, Selma.
Nash guest-starred on Season One of Fox's horror-comedy anthology series Scream Queens as Denise Hemphill, a security guard, and is currently reprising her role in Season Two.
Career
After her acting debut on Boys on the Side in 1995, she guest-starred in many television shows such as NYPD Blue, Judging Amy, Reba, Girlfriends, CSI: Crime Scene Investigation and ER. She also appeared in 1999 film Cookie's Fortune, and had a recurring role of CBS drama series, City of Angels, in 2000. From 2003 to 2009, Nash played the role of Deputy Raineesha Williams and T.T. on the Comedy Central comedy series Reno 911!.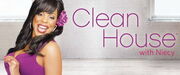 After hosting Style Network's Clean House, from 2003 to 2010, Nash announced on August 4, 2010 that she was leaving Clean House but the show will continue without her.
During March 2010, she joined the cast of Dancing with the Stars, where she was partnered with Louis van Amstel. They got eliminated at fifth place the next month. She currently stars on TV Land sitcom The Soulman as of 2012. From 2013 to 2015, she appeared as a series regular on HBO comedy series Getting On. She also appeared in films Code Name: The Cleaner (2007), Reno 911!: Miami (2007), Not Easily Broken (2009), G-Force (2009), and Trust Me (2013). Nash also played Richie Jean Jackson on the historical drama film Selma in 2014. The same year, Nash appeared on The Mindy Project in a recurring role as Dr. Jean Fishman.
In 2015, Nash was cast as Denise Hemphill, a security guard, on Season One of the horror-comedy series Scream Queens.
She landed the co-lead role on Fox's single-camera comedy pilot The Enforcers, where she will play M.J., an "outspoken and fun" mom who recently got divorced and is now taking a job with a local police department so she can provide for her kids.[1]
Personal life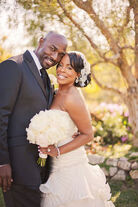 Nash was born in Los Angeles, California. In addition to her acting endeavors, she is the spokesperson of M.A.V.I.S. (Mothers Against Violence In Schools). M.A.V.I.S. was founded by her mother, after the 1993 shooting death of Nash's younger brother, Michael. M.A.V.I.S.'s mission is to inform the public of the violence children encounter on school campuses. Nash is a graduate of California State University, Dominguez Hills.
Nash was married for 13 years to Don Nash, an ordained minister, before filling for divorce in June 2007. They have three children together, Dominic, Donielle, and Dia. She then got engaged 3 years later with Jay Tucker on September 7, 2010. The two got married on May 28, 2011.
Trivia
Niecy's middle name is Denise, which is the name of her character in Scream Queens.
Gallery
References
External links
Community content is available under
CC-BY-SA
unless otherwise noted.