Hello, idiot hookers! Welcome to the Scream Queens Wiki, a wiki that serves as a collaborative encyclopedia of information and details on the FOX horror-comedy television series, Scream Queens. As of this moment, this wiki has 4 users and 4 admins maintaining 247 articles, and we are always hoping for new contributors to make this wiki a strong community. If you'd love to take part on this journey with us, feel free to help by creating or editing articles and keeping this wiki as friendly, cooperative, and accurate as possible! Don't forget to read our policies before starting to edit. Thanks, and enjoy!
Note: This wiki features spoilers of episodes and plotlines, so please continue browsing at your own risk.
Today is June 25, 2022, and there are 109,971 edits on this wiki.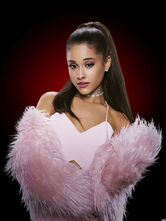 Sonya Herfmann
, better known as
Chanel #2
, is a recurring character on Season One of
Scream Queens
. She is introduced in Pilot as one of Chanel Oberlin's minions and part of Kappa Kappa Tau. She is killed by the Red Devil in that same episode, and it's later revealed in The Final Girl(s) that Boone Clemens was her killer. She is portrayed by Ariana Grande.
Chanel #2 is timid, unloyal, and least daring. She is usually shrugs thing off and is very calm when shocking new problems happen, like when the new misfit pledges join Kappa or when she meets someone scary and strange like Red Devil. #2 is also really aware of danger, she didn't want prick her finger with a needle that the other Chanels used for the same thing during the Blood Oath so she won't get any STD's, or when she decides to not make a pact of not revealing to anyone that Chanel killed Ms. Bean because one day the police will find out and if she goes to jail then she won't be able to accomplish her dreams of becoming a network newscaster.
Sonya is part of The Chanels, the most popular girls of Wallace University and the leaders of Kappa Kappa Tau, where she is known as Chanel #2. Their leader, Chanel Oberlin, is the president of the sorority. Along with Chanel #3 and Chanel #5, #2 does everything Chanel says and wants. Read more
Refresh for another featured article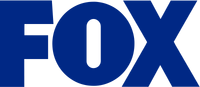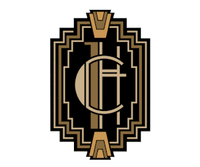 As of May 15, 2017, Scream Queens has been officially cancelled by Fox after a two season run.

<chat/>


Seven Minutes in Hell is the sixth episode of the first season of Scream Queens, and the sixth episode overall. It was written by Ryan Murphy and was directed by Michael Uppendahl. It had its official release on Tuesday, October 20, 2015 on Fox. After this episode, there was a two-week break.

In an attempt to protect herself from the killer, Chanel makes a surprising decision, which leaves Zayday in a position of power. To stay close to each other, the girls of Kappa Kappa Tau host a slumber party, but when a shocking discovery is made, not everyone will survive the night. Read more