Hello, idiot hookers! Welcome to the Scream Queens Wiki, a wiki that serves as a collaborative encyclopedia of information and details on the FOX horror-comedy television series, Scream Queens. As of this moment, this wiki has 5 users and 4 admins maintaining 247 articles, and we are always hoping for new contributors to make this wiki a strong community. If you'd love to take part on this journey with us, feel free to help by creating or editing articles and keeping this wiki as friendly, cooperative, and accurate as possible! Don't forget to read our policies before starting to edit. Thanks, and enjoy!
Note: This wiki features spoilers of episodes and plotlines, so please continue browsing at your own risk.
Today is September 26, 2021, and there are 109,916 edits on this wiki.



Lea Michele Sarfati
, known professionally as
Lea Michele
, is an American actress, singer, and author. Her career-making turn occurred in 2006 with
Spring Awakening
, a rock musical, but she left the cast in 2008. Moving out to Los Angeles, Michele sought out movie and television roles. In just her second audition in Hollywood, Michele ended up getting a much more substantial role on
Glee
as Rachel Berry, which started in 2009 and ended in 2015. She portrayed Hester Ulrich on Season One of
Scream Queens
.
At the age of 8, Michele landed the role of young Cosette in the Broadway production of Les Miserables. She sang a song from Phantom of the Opera, the only musical she knew at the time, at her audition. Michele had gone to the audition to support a friend, but ended up landing the part herself.
The daughter of a deli owner and a nurse, Michele moved on to another Broadway production, Ragtime, in 1995. She played the Little Girl, the introvert daughter of a Jewish immigrant. The cast included such well-known Broadway talents as Audra McDonald and Brian Stokes Mitchell. She landed another break in 2004 with a role in a revival of Fiddler on the Roof starring Alfred Molina. Accepted to New York University's Tisch School of the Arts that same year, Michele decided to forgo college to pursue her career. Read more
Refresh for another featured article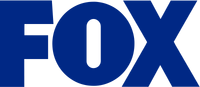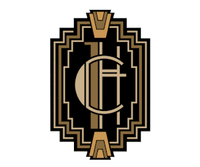 As of May 15, 2017, Scream Queens has been officially cancelled by Fox after a two season run.

<chat/>


Seven Minutes in Hell is the sixth episode of the first season of Scream Queens, and the sixth episode overall. It was written by Ryan Murphy and was directed by Michael Uppendahl. It had its official release on Tuesday, October 20, 2015 on Fox. After this episode, there was a two-week break.

In an attempt to protect herself from the killer, Chanel makes a surprising decision, which leaves Zayday in a position of power. To stay close to each other, the girls of Kappa Kappa Tau host a slumber party, but when a shocking discovery is made, not everyone will survive the night. Read more