Hello, idiot hookers! Welcome to the Scream Queens Wiki, a wiki that serves as a collaborative encyclopedia of information and details on the FOX horror-comedy television series, Scream Queens. As of this moment, this wiki has 4 users and 4 admins maintaining 247 articles, and we are always hoping for new contributors to make this wiki a strong community. If you'd love to take part on this journey with us, feel free to help by creating or editing articles and keeping this wiki as friendly, cooperative, and accurate as possible! Don't forget to read our policies before starting to edit. Thanks, and enjoy!
Note: This wiki features spoilers of episodes and plotlines, so please continue browsing at your own risk.
Today is January 24, 2021, and there are 109,800 edits on this wiki.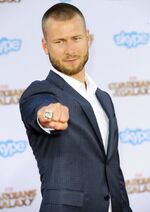 Glen Thomas Powell Jr.
is an American actor, writer, producer and stuntman. Powell co-starred in
The Expendables 3
. He recently completed filming on Richard Linklater's
That's What I'm Talking About
for Paramount as well as
Beyond Deceit
for Lionsgate opposite Anthony Hopkins, Al Pacino and Josh Duhamel. He currently portrays Chad Radwell on
Scream Queens
. Powell was born and raised in Austin, Texas by Glen Thomas Powel Sr. and Cyndy Powell. He has one older sister, Lauren Powell, who lives in Houston, Texas. His younger sister, Leslie Powell, is a singer. Before moving to Los Angeles, Glen became an active member of the Sigma Phi Epsilon Fraternity and attended The University of Texas at Austin, majoring in Radio, Television and Film.
Powell began performing in professional theatre with roles in The Music Man, Oliver, O. Henry, and The Sound of Music. He also was part of the award winning performance troupe, the Broadway Texas Players from 1999–2003. He has starred in television series such as Into the West, Jack & Bobby, CSI: Miami, Without a Trace, along with feature films The Great Debaters, The Hottest State, Fast Food Nation, Jumping Off Bridges, The Safe Side, The Wendell Baker Story, and Spy Kids 3-D: Game Over. Read more
Refresh for another featured article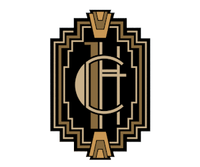 As of May 15, 2017, Scream Queens has been officially cancelled by Fox after a two season run.

<chat/>


Seven Minutes in Hell is the sixth episode of the first season of Scream Queens, and the sixth episode overall. It was written by Ryan Murphy and was directed by Michael Uppendahl. It had its official release on Tuesday, October 20, 2015 on Fox. After this episode, there was a two-week break.

In an attempt to protect herself from the killer, Chanel makes a surprising decision, which leaves Zayday in a position of power. To stay close to each other, the girls of Kappa Kappa Tau host a slumber party, but when a shocking discovery is made, not everyone will survive the night. Read more
Community content is available under
CC-BY-SA
unless otherwise noted.