Hello, idiot hookers! Welcome to the Scream Queens Wiki, a wiki that serves as a collaborative encyclopedia of information and details on the FOX horror-comedy television series, Scream Queens. As of this moment, this wiki has 4 users and 4 admins maintaining 247 articles, and we are always hoping for new contributors to make this wiki a strong community. If you'd love to take part on this journey with us, feel free to help by creating or editing articles and keeping this wiki as friendly, cooperative, and accurate as possible! Don't forget to read our policies before starting to edit. Thanks, and enjoy!
Note: This wiki features spoilers of episodes and plotlines, so please continue browsing at your own risk.
Today is January 24, 2021, and there are 109,800 edits on this wiki.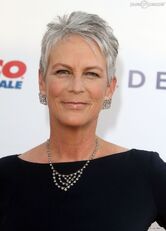 Jamie Lee Curtis
is an American actress and author. She starred as Dean Cathy Munsch on Season One of
Scream Queens
.
Jamie Lee Curtis launched her film career as a "scream queen." After a nondescript supporting role on the TV series Operation Petticoat, Curtis rose to cult stardom playing the straight-laced teenage babysitter imperiled by an unknown slasher in Halloween (1978). Upon appearing in the film's sequel and in such spookers as The Fog (1979) and Prom Night (1980), she seemed in danger of being limited to blood-splattered horror films.
But Curtis wasn't about to be typed this early in the game: with a meaty secondary role as a prostitute, featuring several well-publicized nude scenes, in the big-budget comedy Trading Places (1983), she made the transition from imperiled teen type to knowing adult with nary a hitch. Curtis didn't exactly have a string of box-office smashes after Trading Places, but she was always worth watching even when the films weren't. And when the good parts did come along, notably her roles in A Fish Called Wanda (1988) and My Girl (1991), she proved she was an actress of range and stature and not just another "movie star's kid." Read more
Refresh for another featured article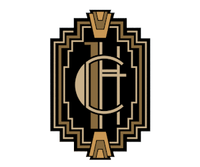 As of May 15, 2017, Scream Queens has been officially cancelled by Fox after a two season run.

<chat/>


Seven Minutes in Hell is the sixth episode of the first season of Scream Queens, and the sixth episode overall. It was written by Ryan Murphy and was directed by Michael Uppendahl. It had its official release on Tuesday, October 20, 2015 on Fox. After this episode, there was a two-week break.

In an attempt to protect herself from the killer, Chanel makes a surprising decision, which leaves Zayday in a position of power. To stay close to each other, the girls of Kappa Kappa Tau host a slumber party, but when a shocking discovery is made, not everyone will survive the night. Read more
Community content is available under
CC-BY-SA
unless otherwise noted.